5+ Exclusive Black and White Logos Design
1
A simple logo can help your BRAND grow up or even can break it down!  Logo design is not only just draw anything or just play with typography. Creative designs are always on a demand.
A logo can be simple, be it needs to be powerful. Even just using only two colors you can create powerful designs that will not only be symbolic, but also will be memorable to your customers. Discover 5 black and white logos ideas.
Black and White Logos
Black and White are often considered as strong colors in logo design. However; it is possible to create best logo designs simply by using only black and white color. Here are 5 inspiring ideas that popped right out!
Women Meet Literature
It is a simple logo that comes with the them of women. At the top of the logo the pen nib also symbolizes the anatomy of a woman. Finally the words below make this logo perfect on its name!
 Lexux
This black and white logo of Lexus is the symbol of class as well as luxury. Though the design is very simple, however; it perfectly identifies the brand.
Polynesian Wine
The bottle of wine comes with a unique tribal like exclusive design. The designer just uses simple black and white colors to symbolize the power of wine! Lettering at the bottom of the wine bottle makes the logo understandable to all!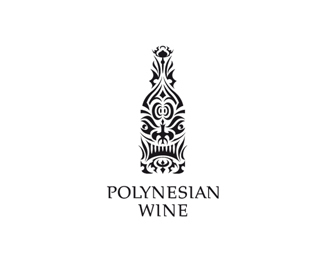 Coco Chanel
The logo of Coco Chanel is the symbol of elegance. This design was made in 1925. It simply locks two C's and gives this design a unique look. Interlocking the C's this logo identifies its company.
Akara
Akara  is a compact as well as catchy logo that fulfills the demand of a clothing brand. The mark of this logo is cute enough and it draws the attention of the customers!
Try your own design if you are feeling inspired!More inspirational Black and White logos for you…